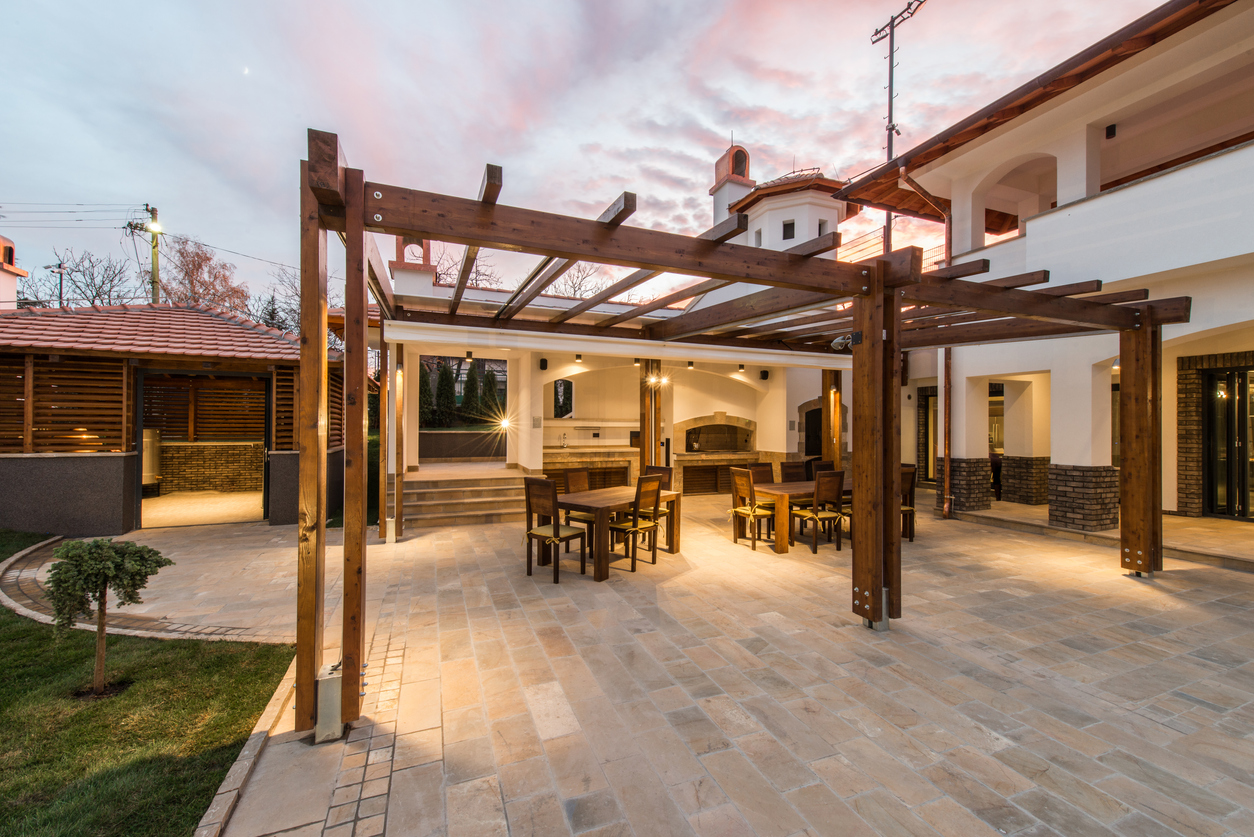 Outdoor Pergola
Intro
It's not always easy to find the perfect shade spot while outdoors. Large trees are nice, but they're not always around. A pergola is a great option for those who want some shade but don't want to spend a fortune on an outdoor canopy. Not only do pergolas protect you from light rain and harmful sun rays, but they also create a shaded area that can be used for picnics, barbecues, or just relaxing in the sun.
Lattice Pergola
Lattice Pergola's are great for reducing some of the sunlight, but not all of it. They can be used to cover plants or areas that need sunlight still but could benefit from a little protection from shade or light rain. Lattice Pergolas feature walls rather than completely open, granting room for plants to grow up the sides as well.
Free-Standing Pergola
Free-Standing Pergolas are great for covering seating areas or areas that people are going to be hanging around. These pergolas offer great shade and protection from light rain, meaning they can be used year-round, even when it is hot outside or lightly raining! They still allow heavy rain to pass through, so be careful with your seating when you see a storm coming!
Attached Pergola
The attached Pergolas are meant to create a seamless transition between your house and your new pergola. Ideal for porches and patios, Attached Pergolas look great, and offer shade but are completely open on the sides that aren't attached to your home like the Free-Standing Pergola.
Conclusion
No matter which outdoor pergola you choose, it will spice up your backyard and make for a great scene in the yard. Have you ever thought about installing an outdoor pergola? If so, there are three types to choose from – lattice pergolas are perfect for plants and shade; free-standing pergolas are best if you want your pergola to be separate from your home; attached pergolas can be placed on any side of your home but still keep open views out onto the surrounding landscape. Let us help you decide which type is right for your needs today!