A Firepit Is a Spectacular Addition to Your Patio
Imagine stepping out of your home and enjoying the gentle warmth of a crackling fire on a cool fall evening. That experience can be yours when you have Empire Pavers design and build firepits in San Francisco, CA.
A firepit is an attractive, functional addition to a patio that creates a cozy space that's perfect for quiet meditation or sharing with friends and family. For a free consultation about adding a firepit to your home, please fill out our online form or call or text today.
Full-Service Firepit Design
When you have Empire Pavers design and build your firepit, you get friendly, professional service from beginning to end. Our 3D design technology shows you what your firepit will look like before we lay a single brick. We'll work with you to create a firepit that fits your home's overall décor and looks amazing with your patio.
Circular Firepits
A circular firepit allows you and your guests to face one another in comfort. As the chill of winter rolls in, you can gather, keep warm, and tell great stories.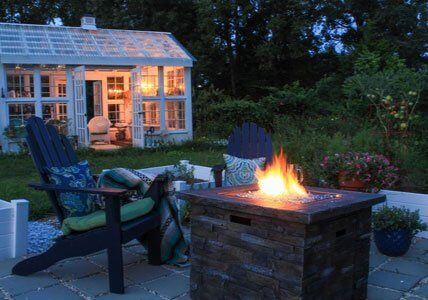 Square Firepits
Square and rectangular firepits are all the rage in the Bay Area. They provide delightful spaces to share meals, drinks, or toast marshmallows with friends and family.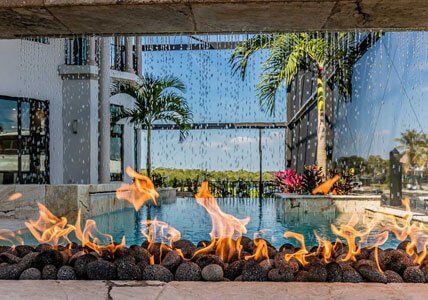 L-Shaped Firepits
The L-shaped firepit is an innovative twist on the traditional firepit. They're functional, yet subtle, and they're ideal for large spaces where there will be plenty of people.
Firepit Inspiration Gallery