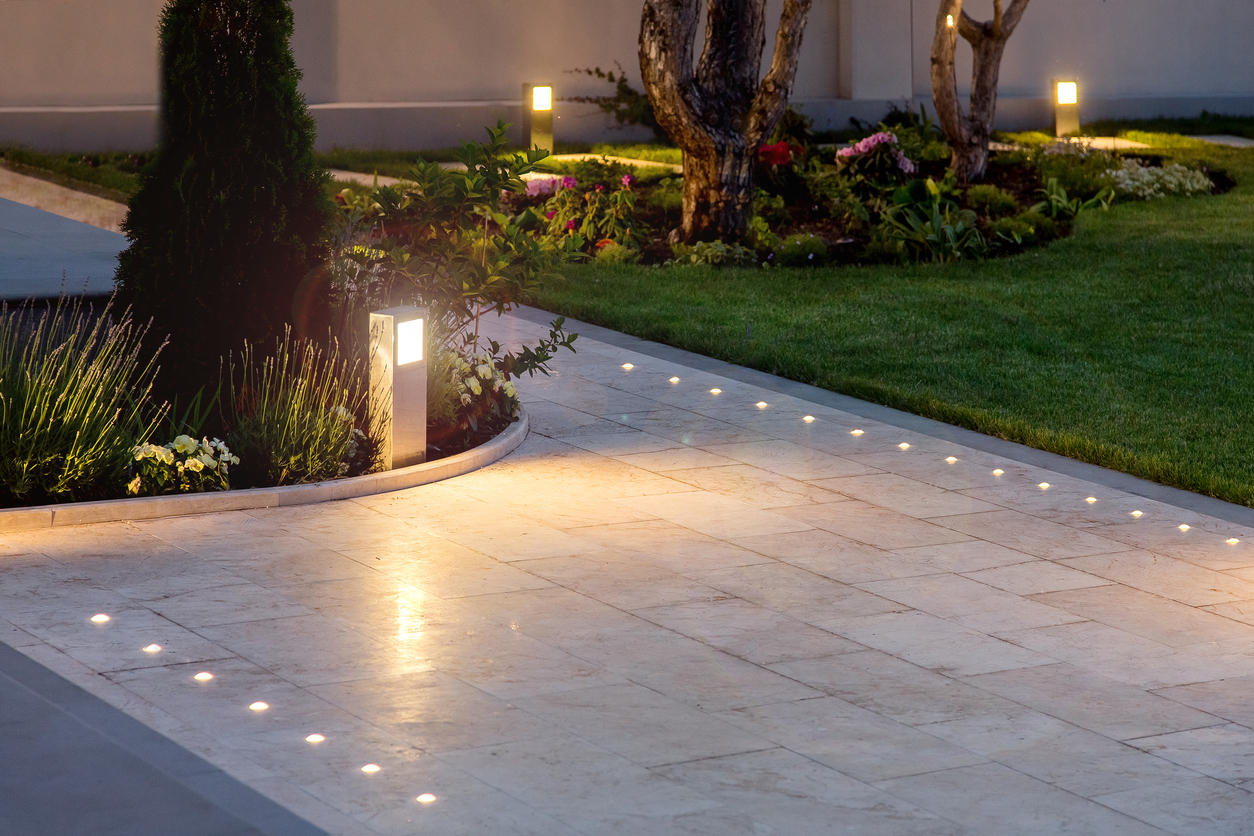 Outdoor Lighting
Why Should I Install Outdoor Lighting?
When you think about it, outdoor lighting is a pretty important part of any home. After all, it's what allows you to safely navigate your property at night, and it also makes your home look more inviting from the curb. So if you're on the fence about installing some outdoor lights, here are four reasons why you should go ahead and do it!
Installing outdoor lighting can increase the safety and visibility of your outdoor space while also giving your yard a new and improved look! Quick and effective, Empire Pavers ensures that your outdoor lighting will be safe and very attractive.
Backyard Patio
You've transformed your backyard into a beautiful and fun social space, so why should you only be able to use it during the day? By having us install lighting, you can use your backyard patio space any time of day you want to! You can bring attention to areas you're especially proud of, or just overall improve the visibility and safety of your outdoor space.
Driveway and Walkways
First impressions are important! We want people to feel comfortable and welcome to your house by having a well-lit driveway or walkway. Well-lit driveways will also make it safer when you're arriving home late at night.