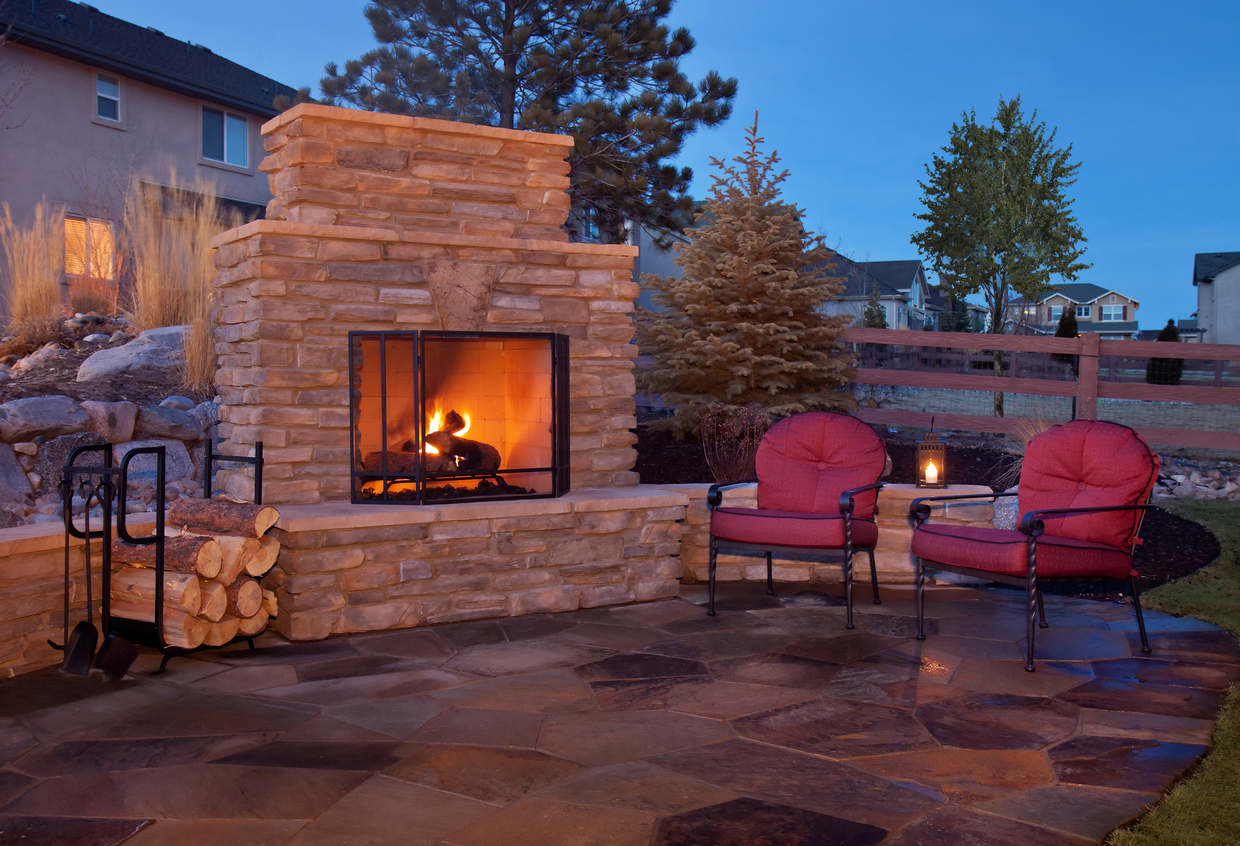 Outdoor Fireplace
Are you the type of person that loves being able to entertain guests year-round, no matter what the weather is like outside? If so, you may want to consider investing in an outdoor fireplace. An outdoor fireplace can really make it so you can enjoy being outdoors even when it's cold out. Plus, they're a great way to add some extra warmth and comfort to your backyard or patio area. So if you're thinking about upgrading your backyard this year, an outdoor fireplace should definitely be at the top of your list!
Useful year-round
Outdoor fireplaces play an assist role in your backyard patio, heating up the surrounding area so you can use your yard any time of the year! Whether it is a warm summer night or a chilly winter evening, sitting by a beautiful fireplace will improve everyone's mood as you sit and share stories and laughs.
Durable
The outdoor fireplaces are designed to withstand the test of weather, so rain, heat, wind, dust, etc. will not damage your outdoor fireplace! This means you will have a gorgeous outdoor fireplace that looks great when not being used and is ready to be fired up at a moment's notice. Don't let the weather decide when you can or can't have a party!
Outdoor fireplaces are a great way to enjoy your backyard during any season. Even if it's raining, you can still sit outside and roast marshmallows over the hot embers of an outdoor fireplace! When not in use, they look beautiful as well. You can also keep them looking pristine without worrying about covering or protecting them all winter long; these durable units will withstand anything Mother Nature throws at them without cracking or warping their finish. Give us a call today so we can set up an appointment for you to come out and see our range of options available now!